Valley FiberCom is pleased to announce the addition of Andrea Knox-Schmidt of Highmore, SD to the Valley FiberCom team. Andrea will provide Customer Service and Sales Support to our FiberCom customers in the community of DeSmet when the second FiberCom office opens in DeSmet later this year.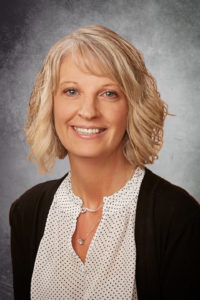 Andrea joined the FiberCom team on June 17, 2019 and has been working and training in the Volga, SD office. Andrea grew up on a farm and ranching operation south of Highmore and was very active in FFA, Rodeo, and in 4-H showing cattle and horses. Andrea is a graduate of Highmore High School and attended South Dakota State University to pursue a degree in Early Childhood Education. She also attended Black Hills State University for Elementary Education.
For the past 20 years, Andrea worked in the dispatch department at Venture Communications located in Highmore, SD. Prior to her taking the position at Valley FiberCom, Andrea worked as a Support Specialist for Venture. "Valley FiberCom is pleased to add someone with Andrea's previous knowledge and experience in the telecommunications industry to our team," said Kelly Brandner, Valley FiberCom's Marketing and Customer Service Manager.
Andrea's family includes her stepson Michael, and three adopted children, Kalsey, Darian, and Kelly Jo. Andrea also has guardianship of her 3 ½ year old granddaughter, Elana, and has two foster children, Caylenna (4) and Tobias (1 ½).
In her spare time, Andrea loves to do yard work and garden. When she is not busy with the kids, she enjoys reading, and recently began writing about her life as a foster parent. Andrea is also an avid Minnesota Vikings fan and has recently discovered she enjoys watching hockey as well, especially TJ Oshie.
Welcome to the FiberCom Family, Andrea!